Jewellery for Every Occasion
The Jewel Box, located in the heart of downtown Brockville, is a family owned full service jewellery store serving Brockville and the 1000 Islands for over 50 years. From engagement rings to wedding bands, we carry only quality brands and carry unique jewellery pieces for every occasion. We also feature Canadian diamonds, fine pearl jewellery and watches. We also have a Goldsmith on staff.
Engagement Rings & Wedding Bands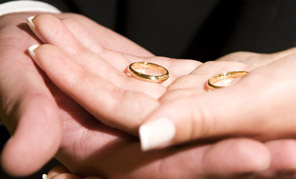 Choose an engagement band and wedding rings that expresses the uniqueness that is you and your partner. It will be the one piece that you will always have with you after the confetti is cleaned up from your wedding day. Let our helpful staff share their years of experience with you and assist you with making the best choice.
In-Store Goldsmith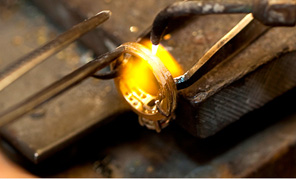 Whether you are looking for that unique piece to be custom-crafted or simply need help restoring some of your own almost-forgotten jewellery, our experienced Goldsmith at the Jewel Box, Bill Vanderscheer, will skillfully craft your gold or any other precious metal, into fine jewellery that you can be proud of; made just for you.
Have a Look Inside the Jewel Box...